Rates & Bookings
Embark on your next adventure
Office
RT Fishing Charters
Hillsburgh, Ontario
Hours
Mon-Fri: 8:00 – 21:00
Sat: 8:00 – 14:00
Sun: 8:00 – 14:00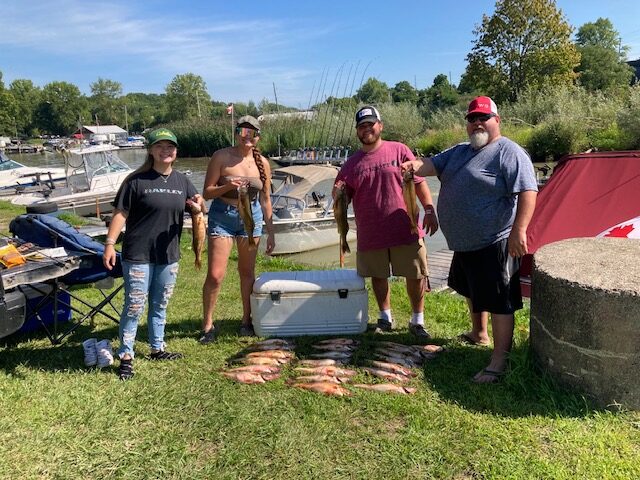 "The kids and I were fortunate to experience a charter with RT Sport Fishing, we limited out in only a couple hrs and enjoyed a beautiful and delicious shore lunch. We all look forward to booking again with Davin this year coming!"
Jim Norton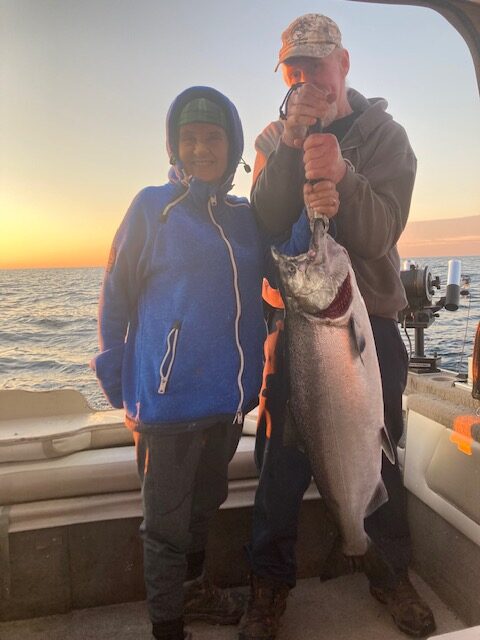 "63 years trying to catch Moby dick size fish, first day with R T Sport fishing charters caught 3' 7" salmon (28lbs), thanks to Davin. You are truly the best of the charters that I have seen".
Patty D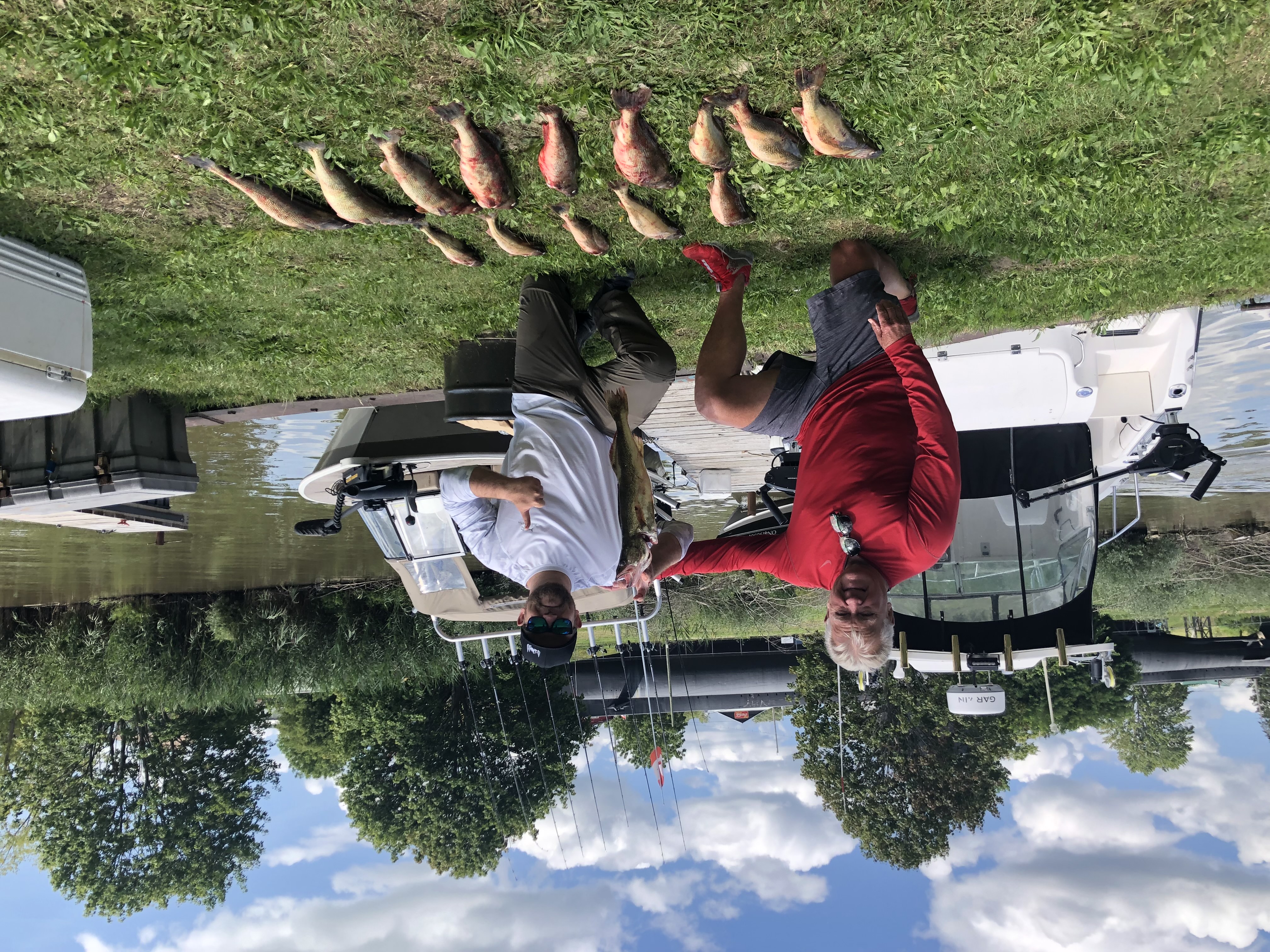 "Our time with Davin and RT Sport Fishing was a great day and terrific experience. We not only caught great fish, we learned a lot about fishing. I highly recommend time with RT and Davin for the accomplished fisherperson or beginners! You won't be disappointed."
John Howlett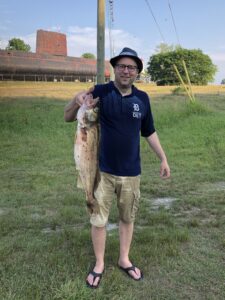 "When fishing Lake Ontario or Lake Erie I always go with Davin @ RT Sportfishing. Davin's knowledge and experience allows me to sit back and enjoy catching fish. I have always caught fish with Davin, even when other boats aren't catching anything…..I'm not sure how he does that."
Craig Frank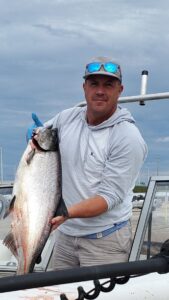 "I have used Davin and RTsportfishing.ca for trips on both Lake Erie for Walleye and also Lake Ontario for Salmon/trout and their set up and professionalism is unbeatable. Everything from the preboarding introductions to the parting handshakes are top notch. The detail involved to safely run a charter is not an easy task but Davin does this seemingly in his sleep, it seems almost second nature to him. Davin is constantly changing lures, depths and speed to keep you on the fish and all the time making it seem easy by telling stories as he works. He is very knowledgeable of the entire sport fishing industry and no question goes unanswered. There is a real science to catching fish consistently and in varying conditions. I highly recommend using Davin for your next charter experience, I promise you will leave with more than dinner, you will have memories for life."
David Fair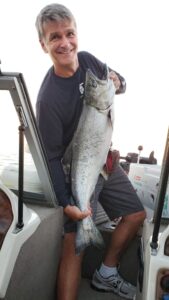 The early morning of our fishing adventure with Davin , I got a large coffee to compliment the first hour. … fast forward 4 hours later, I vaguely remembered that I brought coffee on board. Fish were on the hook minutes after setting the rods. As the conditions changed, Davin was fast to adapt with setup and lures ; action kept coming. We took home only the trophies.. I had a feeling that Davin has a nack of being in the right place at the right time. The only problem in the end was cold coffee!!!
Zed Zedmosh
"Hi folks! I'm submitting a review for RT Sportfishing.
I had joined a friend in the summer of 2020 and hit Lake Ontario with Davin of RT Sportfishing. After a warm welcome we set out, I was impressed with his safety, equipment and obvious knowledge of the sport. Davin was professional and provided a great day for the two of us. I'd recommend booking with Davin in a heartbeat.
Sincerely,"
Jim Wilson.